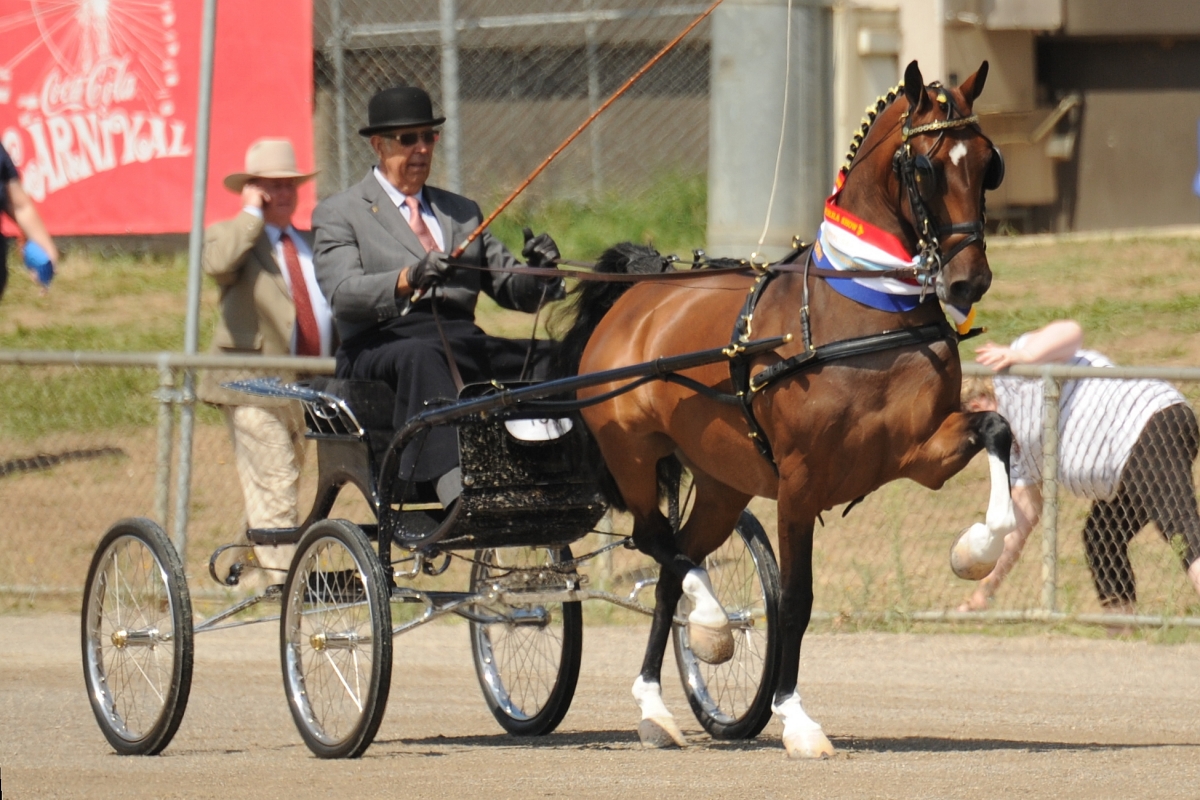 The RNCAS wishes to express its deepest regret at the untimely passing of Mr Vince Corvi of Queensland.
Mr Corvi was known throughout the Show world for his success in the hack and light harness rings over decades. He was the ultimate show professional and his success with Hackney horses and ponies is unlikely ever to be equalled or beaten. He was a regular exhibitor at Canberra and other Royal Shows throughout Australia.
Mr Corvi leaves an enormous legacy and a standard that future exhibitors will aspire to attain.
Our sympathy goes to his partner Terry, his colleague Ms Beggs and his many friends throughout Australia.
(Image of Mr Corvi taken by Julie Wilson at the 2014 Royal Canberra Show.)​
2017 Results
Contact Information
Email is the best way to contact the horse section.  All enquiries will be answered as promptly as possible and in the order in which emails are received.  We look forward to seeing you at the Show!
Email: horsesection@rncas.org.au