There's lots of fun to be had in Sideshow Alley! There are action packed rides scary enough to have your hair standing on end through to sedate teacups for the littlies. And what's a Show without a Dagwood Dog!
Rides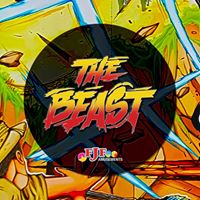 New! Are you brave enough to take on The Beast? Visiting Canberra for the first time, this ride fresh from Europe has to be seen to be believed. Visit its Facebook page to see it in action! @TheBeastRide
For thrill seekers:
Ghost Train | Freakout | Music Trip | Hurricane | Cha Cha | Crazy Raft | No Limit | Gravitron | Shockwave | Thunderbolt | Crazy Coaster | Pirate Ship | Breakdance | Techno Jump | XXXL | Bungee Jumps | Walk on Water Balls | Sky Wheel | Speed 2 | Dodgem Cars | Sea Circus Fun Factory | Mega Slide | Quad Bikes
For the kids:
Cups and Saucers | Boats | Jumping Buggies | Crocodile Roller Coaster | Crazy Cars | London Carousel | Train Ride 
For everyone:
Lots of Sideshow Games and tasty treats! 
Bonus Dollar Coupons
Pre-purchase only, available from selected ActewAGL stores from early February 2017.

Get ready to pre-purchase your entry tickets and Sideshow Alley Bonus Dollar Coupons for the 2016 ActewAGL Royal Canberra Show on 24 - 26 February 2017 over the counter at the following ActewAGL stores:
City Walk, Civic
ActewAGL Energy Shop, Fyshwick
The Sideshow Alley Bonus Dollar Coupons represent a value of $30 and are on sale for only $25. Bonus Dollar Coupons can be used in Sideshow Alley for rides, games, food and refreshments. Get in quick as these coupons are limited and can only be purchased online or from the outlets above from 31 January until 23 February 2017, the day before the Show.
The more you buy, the more money you will save and the more fun you will have in Sideshow Alley. That's $30 value for $25, a saving of almost 17%.
Ride price guide (individual ride prices may vary):
Kids' rides: up to $6
Most rides: between $7 and $10
Extreme rides: from $10 to $15