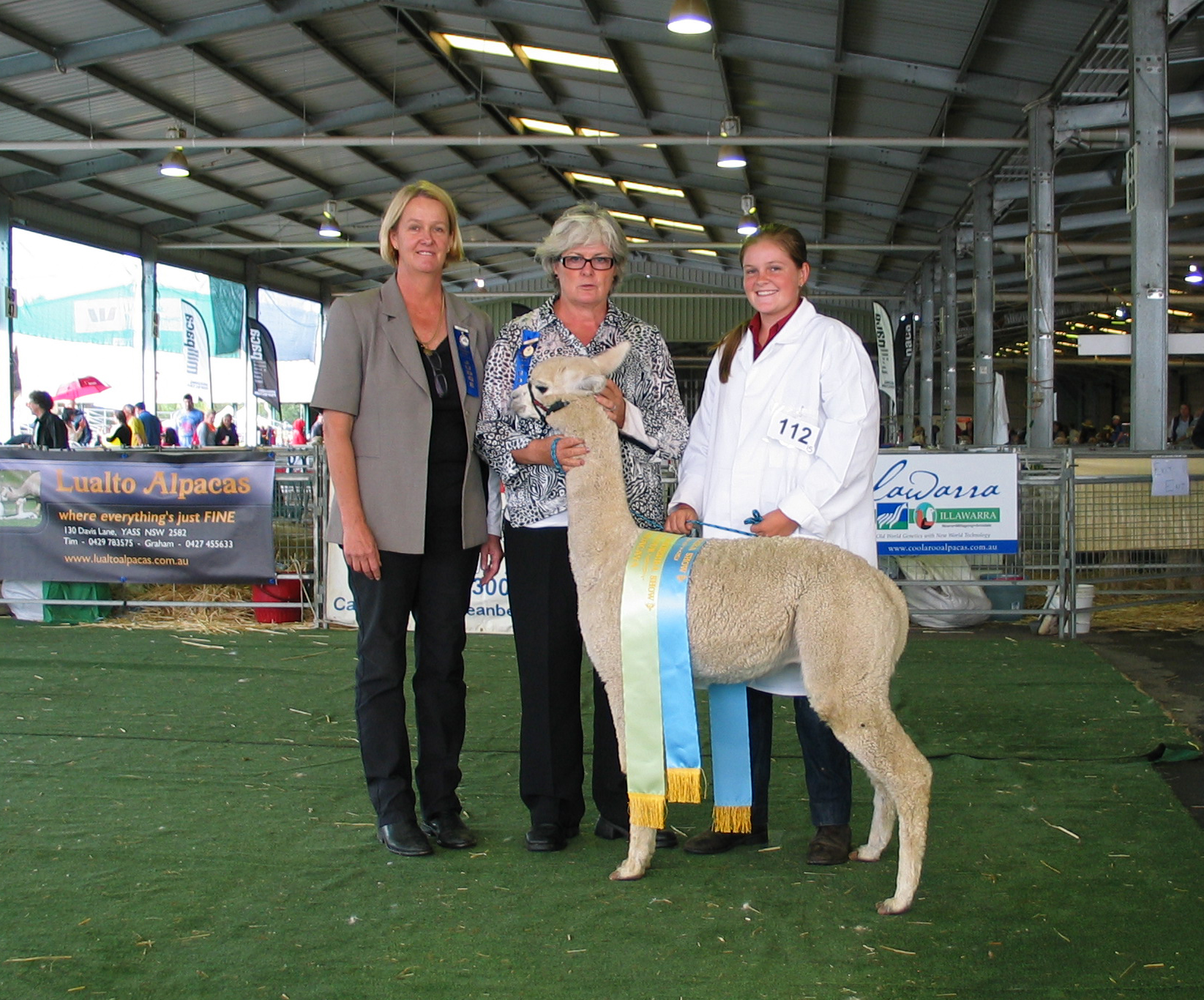 Alpacas in 2023
We are excited for the Alpaca Section to return in 2023! Please keep an eye on this page for updates on how to enter and the schedule. Click here for entries and schedule release once they are finalised.
Entries are closing the 5th February 2023 - get your entries in asap to join this fantastic event. 
A bit about Alpacas
Alpacas are primarily bred for their fleece, producing lightweight, exceptionally warm, luxury garments that can be comfortably worn next to your skin.  Alpaca fleece lacks lanolin, giving it a hypoallergenic quality.
Domesticated in South America for more than 4000 years and first imported in 1989, Australian alpaca numbers are steadily growing along with continuous improvements in the uniformity and fineness of the fibre produced and heavier clean fleece weights.  There are two types of Alpaca: Suri and Huacaya. Suri alpacas have a silken fleece which is cool to the touch and drapes in long lustrous locks. Huacaya Alpacas have a rounded appearance with fleece that exhibits crimp across each fibre bundled in clearly defined staples.There are good markets for fibre sales and their highly nutritious meat.   
Alpacas are social herd animals and prefer to be run in groups. They are an easy to manage livestock option and also make excellent guard animals for flocks of sheep and goats and with the right stocking rate alpacas do an excellent job of protecting lambs and kids from foxes and other threats.
Visit the Alpacas
The Alpaca Pavilion (Map Ref K4) opens from 9.00am to 5.00pm on Friday and Saturday and from 9.00am to 5.00pm on Sunday.
Interested in volunteering?
Are you interested in being involved in the 2023 Alpaca Section? Please email us!