2023 Royal Canberra Show Woodchop - Cancelled
The 2023 Royal Canberra Show Woodchop will NOT take place on Saturday 25th February & Sunday 26th February 2023.
Unfortunately we have been advised that due to recet weather events such as floods and fires, this has created an situation where the cost of the wood is not sustainable for the Show to wear this year. We hope that Woodchop will return in 2024.
Previous Messaging: This is an excellent event which we are very enthusiastic to be hosting for another year.
Expression of Interest



Australian Ladies 275mm Underhand Championship Title
The Royal Canberra Show is pleased to announce our intention to host the inaugural Ladies 275mm Australian Underhand Championship at the 2023 Royal Canberra Show Woodchop.  In recognition of the status of this national title and in accordance with the Australian Axemen's Association's conditional approval to host this event, the Royal Canberra Show Society is seeking expressions of interest (EOI) from prospective competitors. EOI results will be used to confirm sufficient interest in this event and will be considered by both the Royal Canberra Show Society and the Australian Axemen's Association prior to a final decision to offer this event. 
Download the Expression of Interest form HERE
Download the Proposed 2023

Royal Canberra Show

Woodchop Schedule HERE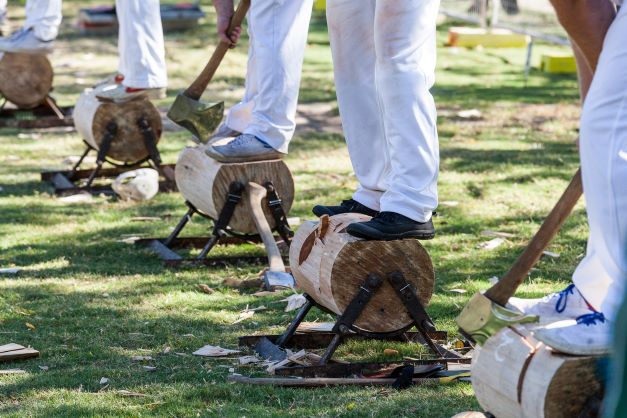 ** DOG MANAGEMENT POLICY **
No dogs are permitted.
If you bring a dog, you will be asked to leave.
Your entries will be cancelled and there will be NO refund given.
** CAR PARKING POLICY **
Unauthorised vehicles are not permitted to park on the grounds.
Any vehicles on the grounds will be asked to move or will be referred to security.
For more information, please read our Exhibitor Vehicle Policy here.