Visit the Cattle
The Cattle Lawns (Map Ref L12) opens from 8.30am to 8.00pm on Friday and Saturday and from 8.30am to 5.00pm on Sunday.
2023 Competition Information
Entry details and the schedule for the 2023 RNCAS Ausmectin Cattle Show are available on the RNCAS website here. 
Or Download the Cattle Schedule 2023 here.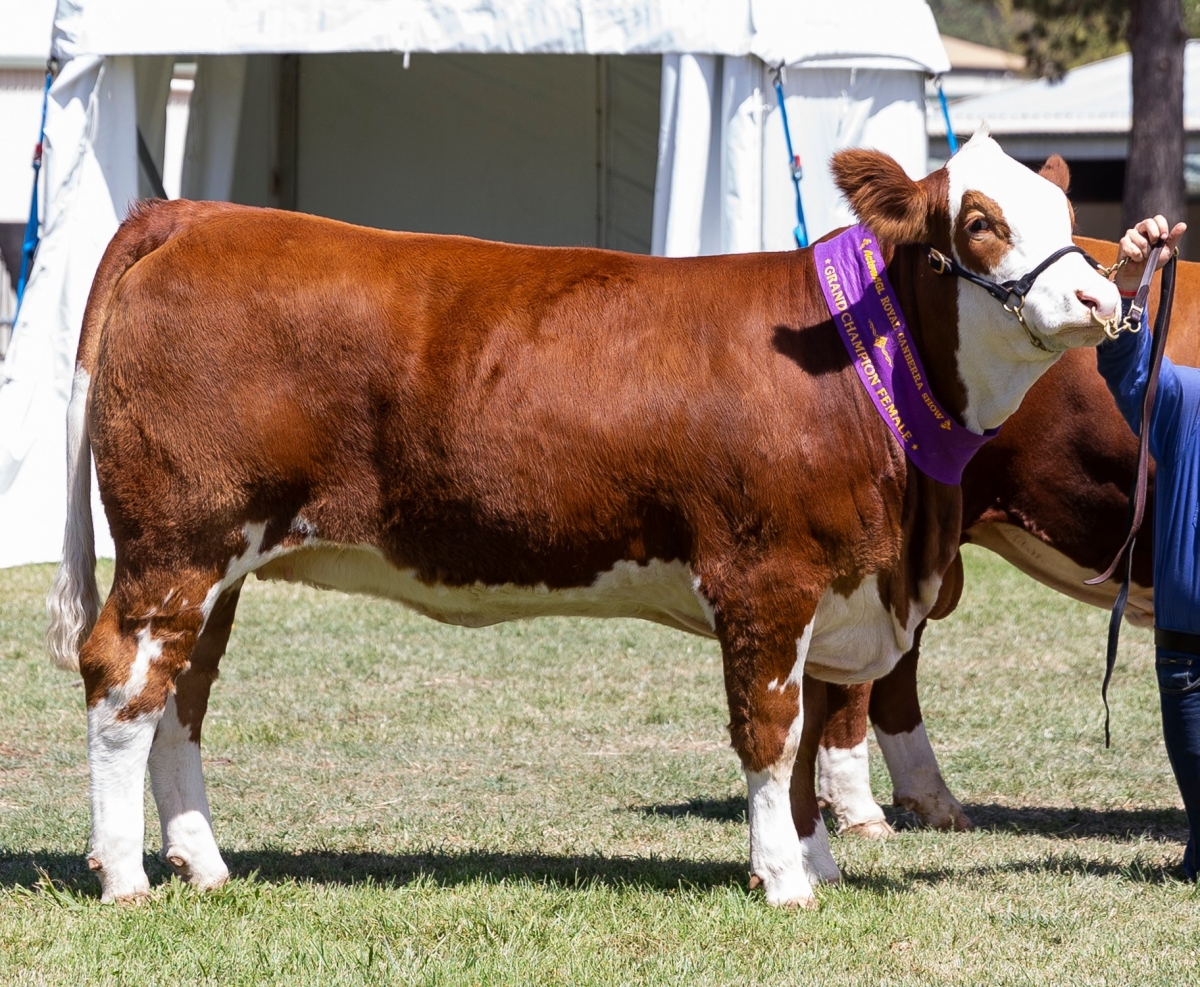 Here are our judges for 2023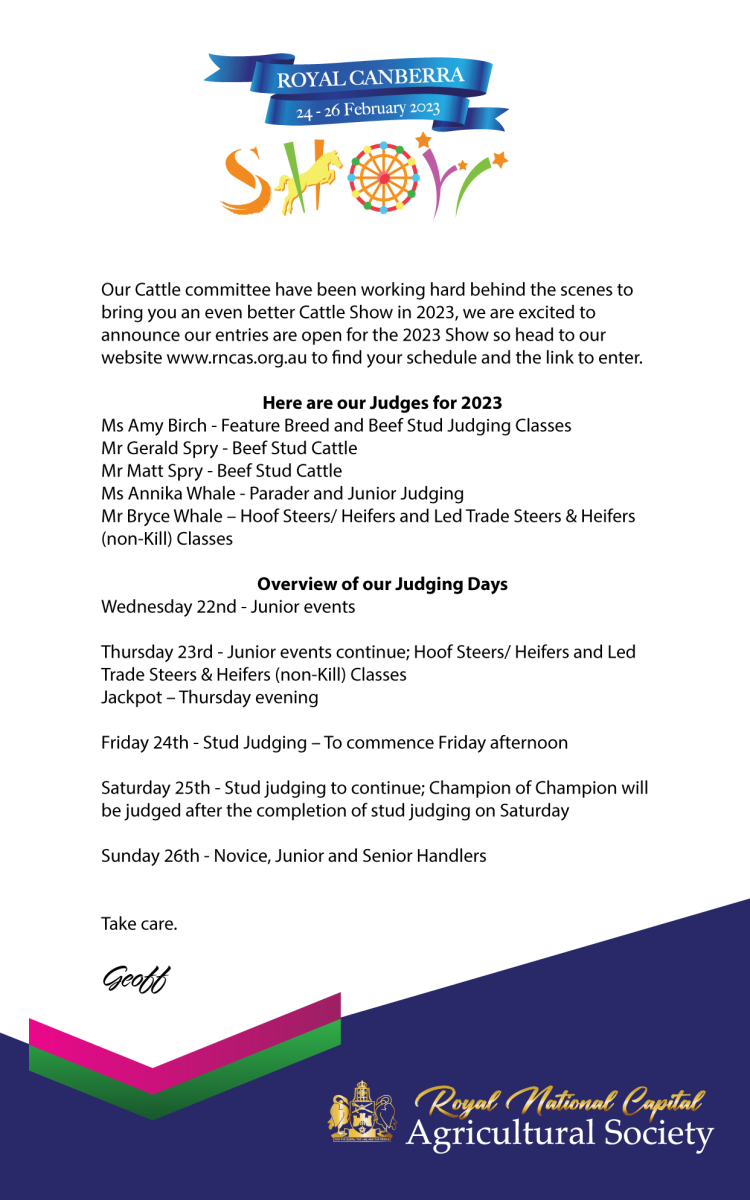 Interested in volunteering?
Are you interested in being involved in the 2023 Cattle Section? Please email us!
** DOG MANAGEMENT POLICY **
No dogs are permitted.
If you bring a dog, you will be asked to leave.
Your entries will be cancelled and there will be NO refund given.
** CAR PARKING POLICY **
Unauthorised vehicles are not permitted to park on the grounds.
Any vehicles on the grounds will be asked to move or will be referred to security.
For more information, please read our Exhibitor Vehicle Policy here.