There's lots of fun to be had in Sideshow Alley! There are action packed rides scary enough to have your hair standing on end through to sedate teacups for the littlies. And what's a Show without a Dagwood Dog!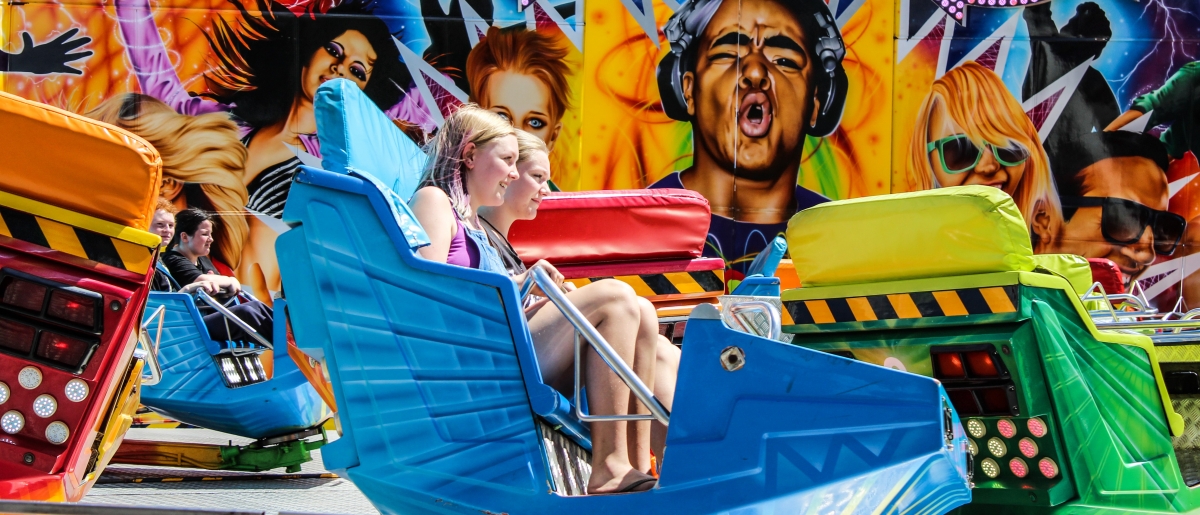 Rides
For thrill seekers:
Freak Out | Music Trap | Hurricane | Cha Cha | Crazy Raft | No Limit | Gravitron | Shock Wave Thunder Bolt | Break Dance | Techno Dance | Ferris Wheel | Ghost Train | Water Balls | Sea Circus | XXXL | Speed 2 | Nine D Simulator | Dark Ride (ghost train)
For the kids:
Bungee Trampolines | Merry Go Round | Go Gater Roller Coaster | Cup And Saucer | Pony Rides | 4 x 4 Quad Bikes
For everyone:
Lots of Sideshow Games and tasty treats!